Need more decorations for your reunion? Put a centerpiece on each table!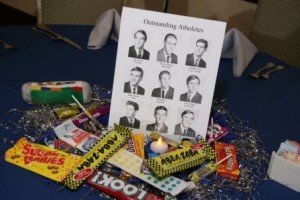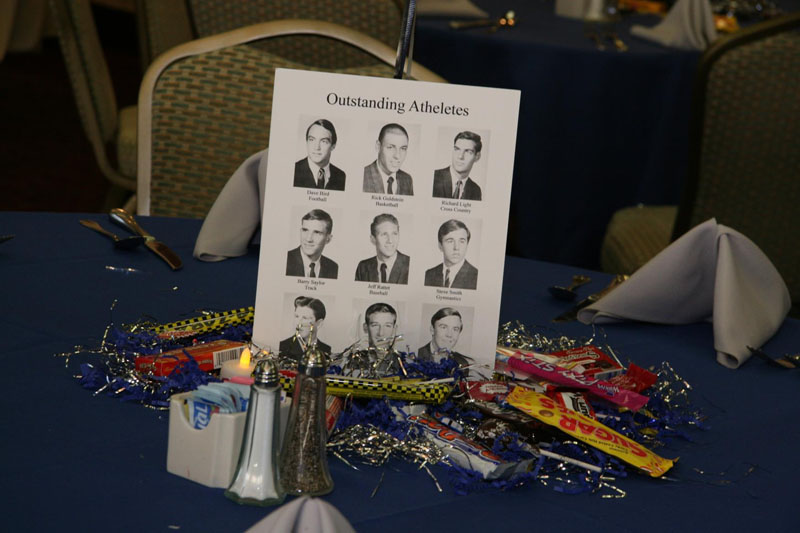 You may order in increments of five centerpieces per one design.
Class Reunions:
Create a table centerpiece with your high school name and logo, date of reunion, picture collage or other pictures/logos you want on an 8″ by 11″ inch table easel. Then add any pictures from your yearbook or other sources. We can help you design them.
Family Reunions:
Incorporate pictures from your history – for example, your family matriarch or patriarch, family emblem, or any collage of pictures of ancestors, etc.
Military Reunions:
Utilize pictures of your group's ship, plane or squadron emblem, logo or other memorabilia along with the company name.
Contact Information:
Please email steve@reunionplanner.com to discuss the process to create fabulous table centerpieces for your reunion. He will be happy to share the easy procedure step by step.
Shipping
There is a minimum charge of $12.00 for UPS ground.
$7.50 ea / 1-sided $12.00 ea / 2-sided
Minimum Order: Only 5!