ARE YOU ATTRACTING THE REUNION MARKET?
Over 20 million Americans gather to reconnect with their classmates, family and military reunions each year. According to Reunion Research of San Francisco there are over 150,000 Class Reunions, 6,000 Military Reunions and 200,000 Family Reunions held annually in the U.S.
In addition, based on research from American Demographics, there are about 108,031 firms with over 100 employees that tend to have professional and non-professional planned reunions each year.
With our large and diverse customer base, Reunionplanner.com offers an ideal opportunity for advertisers to reach target audiences that organize and plan their high school, military and family reunions.
Besides our standard banner and expanded advertising options, we at reunionplanner.com understand that companies have individual marketing needs. For that purpose, a deluxe advertising package can be put together that will enhance your location as a key destination for reunions.
Website Advertising
Accepted file formats: gif or jpg.
Home Page
| | |
| --- | --- |
| Skyscraper banner (468×60,120×600) | $2,200 |
| Square banner (250×250) | $1,200 |
Internal Pages
| | |
| --- | --- |
| Skyscraper banner (468×60,120×600) | $1,200 |
| Square banner (250×250) | $800 |
Sample Large Banner 468×60

Sample Square Banner 200×200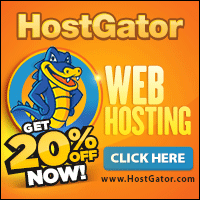 Location Pages
Featured Listing – $800/year, $500/6-months
Shown at the top of the respective State
Featured banner
Up to 50-word description
1-6 photos
Full contact information
Website address
Standard Listing – No charge
Location area
Venue type
Location phone