Instead of buying dad a tie this year, plan a special treat that shows him how much you enjoy being together.   It could involve going on a local hike, canoeing on the lake, picnic in the park, bicycling or other family outdoor outing.  At the same time, attending a sporting event or visiting a museum that he would enjoy could be a unique and memorable way to celebrate the day.
Find something fun to do with dad that he would enjoy.  Automobile museums can be the perfect outing to spend time with dad.  Los Angeles has the fabulous Petersen Auto Museum.  They even have a special package for Father's Day.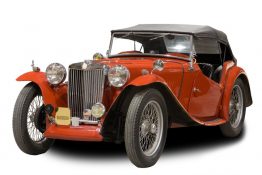 The Petersen currently has the fabulous Bugati Collection and events can be held there too.  For Father's Day only, on their rooftop Conner E. William Penthouse from 11am – 5pm there will be a DJ, drinks, and food presented by the Drago restaurant.  Enjoy tacos, sliders, and more with a purchase of Father's Day food vouchers.  Group tours are available for groups of 10 or more tours@petersen.org.
In Sylmar, 20 miles away, the Nethercutt Collection of vintage Rolls Royces and other old-time remarkable autos and carriages, player pianos, all in working order.   The Nethercutt does not have dining facilities and admission is free, but it is necessary to make reservations for the tours.  You can arrange for box lunches and have lunch before or after a tour at nearby parks.  The  location is known for its Nethercutt car collection.  On view are various Pebble Beach Concours d'Elegance winners and cars once owned by movie stars, royalty and other notable personalities.  Also housed in the Museum is the Nethercutt Automotive Research Library and Archives, one of the world's top automotive research facilities. Just steps outside the Museum are a restored steam locomotive and railcar.
Other communities have similar venues.  The Nascar Hall of Fame in Charlotte, North Carolina Nascar Hall Father's Day Events  is a must see for Nascar fans.  Scheduled events, such as Military appreciation day, Racers Insiders tour, and Q&A with Nascar Hall of Fame Class of 2018, are held each month.  For fueling up, the Pit Stop Café is available with sandwiches, chips, and snacks to curb your appetite after touring through all the exhibits.
For sports-minded dads, baseball is always in season.  Get tickets for the local baseball team.  Enjoy peanuts and crackerjacks, and of course, those "dogs!"
There always is the traditional barbeque.  Arrange it at home or in a park with such facilities.  Guests can bring different dishes for great appetizers like guacamole and chips, veggies and dip as the family munches on spare ribs, hamburgers, hot dogs, potato salad, cole slaw and baked beans.  You know the "grill".
That's the ideal—sports, cars and food.  If all else fails, Dad will mostly just cherish time with family.  Be it making breakfast, planning a picnic or treating him to a round of miniature golf.  Any activity to be together.  That's what Father's Day should be about.