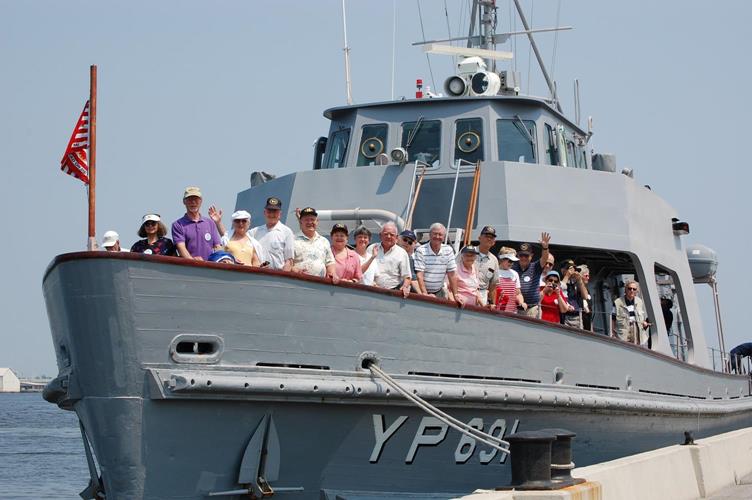 Military Reunion Locations
Finding the best location for your military reunion is based on many factors.  The most common are in hotels and restaurants have several banquet rooms and are often the first choice for most military reunion planners as they also have good prices, equipment and accommodations.  Also, being able to hang banners and/or posters might be beneficial.  However, other options can be more creative and enjoyable. Here are some ideas:
Historic Military Sites.  Norfolk (largest naval installation in the world), San Antonio (Alamo), San Diego (large naval base), Washington DC (all war monuments).
Locations with Family Activities.  Branson, Las Vegas, Jacksonville, Nashville, San Antonio, San Diego, San Francisco, Washington D.C. just to name a few that have military bases and family-friendly facilities.
Naval docks or Yards, Battleships, Army depots, Airport restaurants like the 94th Aero Squadron at Van Nuys Airport, California where small planes land and take off, and they have military memorabilia and delicious food available in their large banquet room.  Also, try Legion Halls, War museums like the WASP Museum in Sweetwater, Texas honoring women who served in the airforce: http://waspmuseum.org/
Army campgrounds http://www.militarycampgrounds.us/
Locations near battleships, air force bases, sky diving centers, Marine Corp bases or army barracks.  Some examples could be Fort Bragg, Veterans Park in Fayetteville, North Carolina: http://www2.visitfayettevillenc.com/military_in_cumberland_county/militaryreunions.html
If all else fails, try http://www.uniquevenues.com/military. They list all kinds of unique venues for any event in various cities across the United States and Canada.
Find out if a military reunion is being planned by visiting: http://www.grunt.com/corps/reunions/.
Other issues to consider for a successful military reunion venue might include:
destinations with on-site or nearby activities for families
free parking
airport shuttles to/from the airport
free breakfast
free hospitality room with tables to display memorabilia
free coffee & ice for hospitality room
Have Other Military Location Ideas?  Please let us know so we can include them.