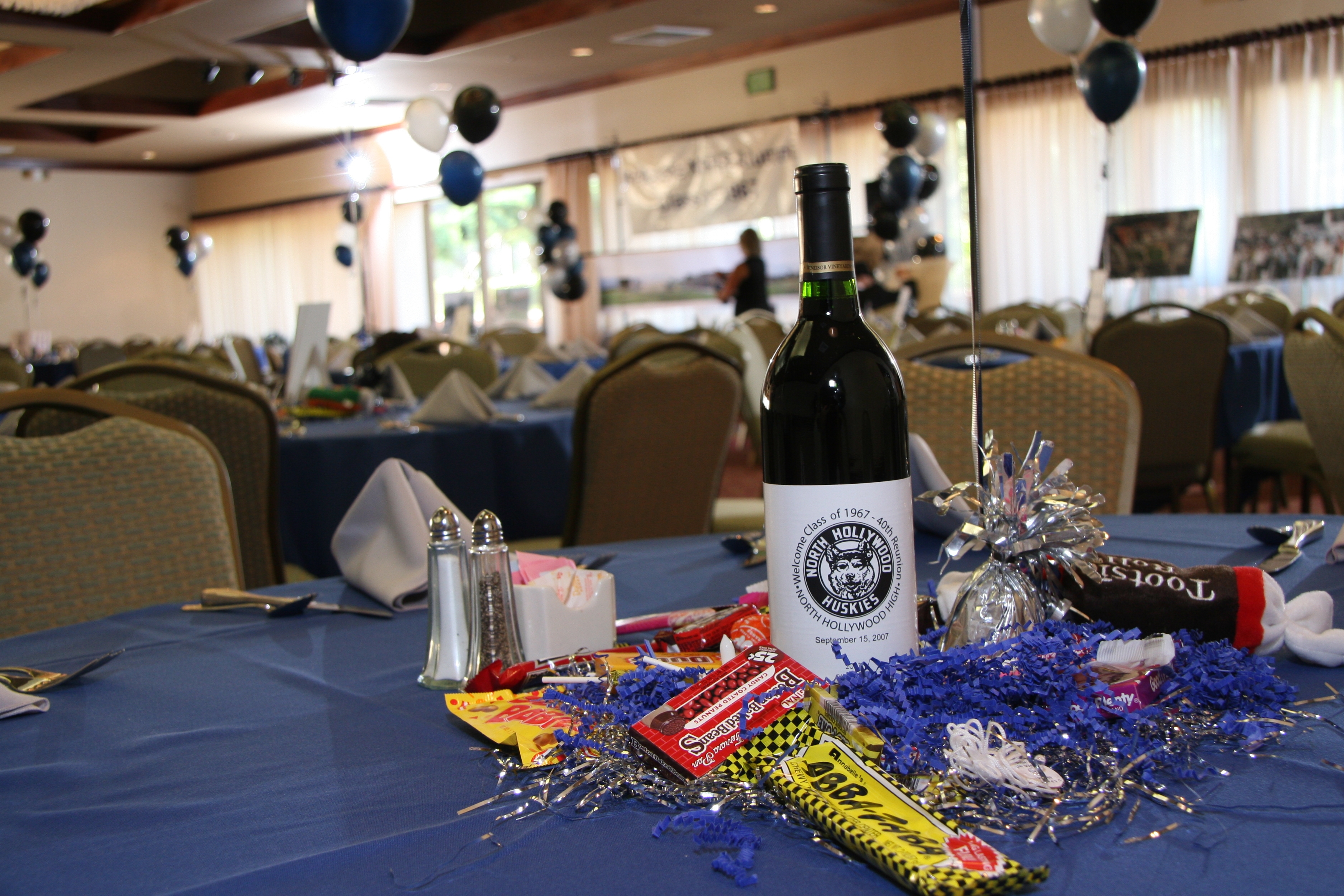 Planning a family or other reunion in a vineyard can be a great incentive for encouraging attendance, especially, if your group enjoys good wine.  Explore Vineyards that have accommodations for hosting large groups inside or outside their facilities.  A wine tasting at a vineyard could also be an activity over the reunion weekend.  If you organize your reunion in Napa Valley, California for example, there are nearby hotels for your guests to stay.  Or, there is a fun dining and wine train excursion, the Napa Valley http://winetrain.com/events. There are various choices of themes, meals and prices from $35 pp and up.
If you just want a good wine to serve at your reunion or to use as door prizes or centerpieces, wines are a popular and fun choice.  Don't forget, you can order your own wine labels with your school or family logo to characterize your event.
Tasting rooms will be an adventure that sparks the occasion.  Vineyards and wine tasting offer a delightful ambiance with delicious menu options and refreshing aromas.  Here are a few locations I scouted out on the Internet, but I encourage you to explore other winery venues in your area.
While you are at it, a wonderful and classy table centerpiece souvenir or prize for your event are customized wine bottle labels as shown in the photo above as part of our table centerpiece at my reunion. Check out custom-wine bottle labels on the Internet. You can purchase wine with your own event label or buy labels and apply them to any wine bottle.
www.windsorvineyards.com;  www.etchingexpressions.com; www.myownlabels.com/winelabels.