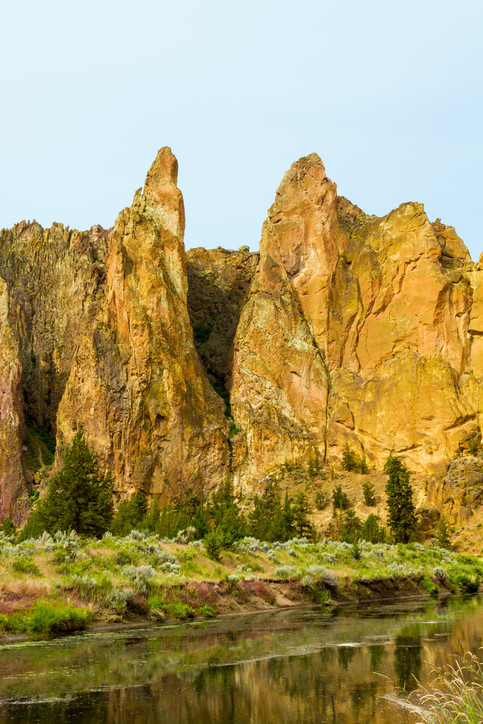 Reunion Adventure – Eugene, Oregon. As Green as it Gets
Our Reunion Adventure – Have you ever attended a reunion or vacationed in Eugene, Oregon?  My family attended my husband's college reunion among luscious trees and streaming rivers in Eugene, Oregon a few years back.  A great location for a reunion in the the beautiful and spacious northwest.
We stayed at the Valley River Inn located right on the Willamette River. This lovely inn resided in a picturesque countryside setting. The weather in August was just right for strolls and jogging along the river (a real departure for this Southern California native).
The event started out with a Friday night dinner/gathering at an alum's beautiful cottage home nestled in the hills of Eugene. We laughed and chatted in her garden and enjoyed picking blackberries off the vines to add to the tasty apple strudel our host had prepared for desert.
The next day our alumni host arranged a river rafting experience down the Willamette River. A wonderful four-hour trip down a mostly calm river which had spectacular views. Halfway through the excursion, we stopped at a park and ate the lunches we brought and reminisced and caught up on each other's lives.
Among the 10 of us on the two rafts, both were informative and humorous as they explained the surroundings, pointed out flora and fauna, identified birds and regaled us with local stories and environmental wonders.
It so happened that the day we were on this river trip, the A&E TV network was doing a story on the 10 best cities in the United States. As one of the top 10 cities that "have it all," the river cruise in Eugene was being filmed for the recreational part of the story.
I noticed several other reunions were taking place in the large rooms and beautiful spacious lobby of the Valley River Inn. The rates were very reasonable. If you're looking for an outdoor and active reunion location for your next event and consider surroundings an integral part of that decision, Eugene can be the ideal city to visit and reminisce.
http://www.valleyriverinn.com/welcome/
© Copyright Linda J. Hoffman and ReunionPlanner.com. All Rights Reserved.