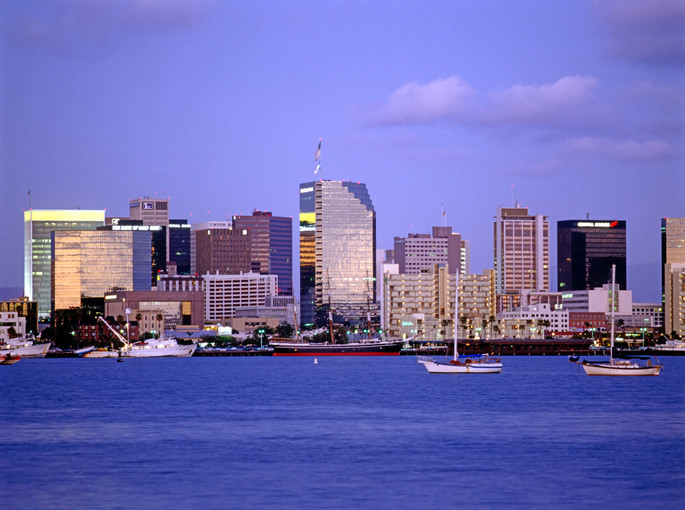 Reunions in Downtowns.
Holding reunions within historic and revitalized downtown venues can offer guests a multitude of activities and entertainment options in addition to attending the main reunion event.  Reunion planners can take advantage of these exciting new neighborhoods to hold reunions and their guests can also enjoy extraneous trips and activities.
Here are four cities that offer many exciting components as reunion venues.
San Diego, California (pictured above)
The southernmost city of our article is San Diego, California.  San Diego enjoys the distinction for the best temperate and even weather in the world.  Major attractions in the surrounding area for guests to enjoy during the reunion event include Sea World, the San Diego Zoo and Balboa Park which has 15 museums and various arts and culture attractions.  A great reunion venue is the Balboa Park Club which can hold small and large reunions. San Diego Balboa Park Club.
San Diego's downtown GasLamp district has exploded in vitality with over 200 restaurants, bars, nightclubs and lounges, boutiques, art galleries and shops. San Diego's GasLamp District:  http//www.gaslamp.org/

Los Angeles, California
Moving up the coast, we reviewed the revitalized downtown in Los Angeles, California: http://lalive.com/  Downtown Los Angeles now features the new "LA Live" surrounded by Staples Center, home of the Los Angeles Lakers basketball team, Nokia Theatre, restaurants, shops, theatres, nightclubs and tours.  The stylish J.W. Marriott and Ritz Carlton are geared to hosting any sized event in addition to other nearby affordable hotels and inns.
Down the street is the Grammy Museum has special traveling exhibits as well as all forms of music, the creative process, the art and technology of the recording process and the history of – the GRAMMY® awards.  It is a unique and creative museum the whole family will enjoy.
The rest of downtown Los Angeles is moving forward in amazing ways with lofts, markets, excellent restaurants, new buildings, the famous Frank Gehry Disney Hall with the Los Angeles Philharmonic performing most evenings with the fiery Venezuelan Gustavo Dudamel conducting.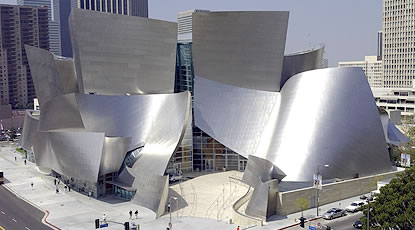 The Music Center has the latest Broadway plays and musicals at one of three theaters in the complex.  THere also are daily tours of these theatre complexes.  http://www.musiccenter.org/visit/tours.html
Portland, Oregon
Northward bound to Portland, Oregon:   The Pearl District in Downtown Portland has the unique history of being the Warehouse District of the city.   It is now an award-winning, internationally recognized leader in urban renewal.  There is quite a variety of art galleries, chic restaurants and shopping jaunts.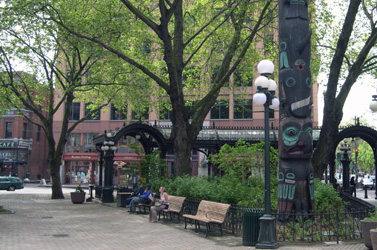 Labor Day weekend has the "Celebrate Art" show with selected artists showcasing their work along with demonstrations of their techniques. Music performances and tasty food in the North Park Blocks section of the Pearl District will enhance your experience.  There are 40 hotels surrounding this area so "settling in" will not be a problem.  http://www.explorethepearl.com/
Seattle, Washington
Further up the Northwest:  Seattle, Washington is a beautiful city with vast waterways and mountains in and surrounding this metropolis.  No wonder the founders of Starbucks, Microsoft, Costco, Nordstrom and other major companies found inspiration in this region.
Pioneer Square is teeming with shops, restaurants, art galleries, entertainment venues, and hotels in and near the square.   Pike Place Market is the oldest continually operating farmers' market in the United States. Founded in 1907, Seattle's downtown public market offers fresh produce, unique foods and handmade arts and crafts, overlooking the Elliott Bay http://www.seattle.gov/tour/pioneer.htm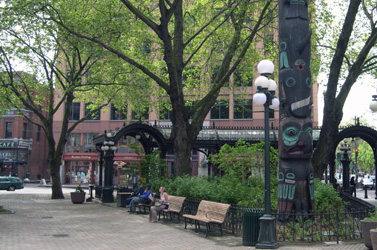 The vitality and resurgence of the above downtown areas make for a perfect venue for any type of reunion.  There is much to explore and enjoy in downtown venues for any size or type of reunion.