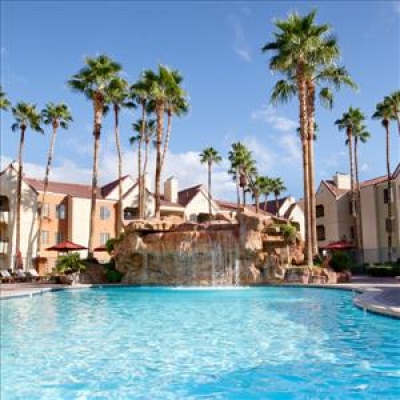 Planning for the perfect reunion takes creativity.  Why not step out of the "box" one time and consider the desert.  Here are the reasons:  the desert is scenic and exciting for any type of reunion, especially for those living in climates that experience ice, sleet and snow for a good part of the year.
Planning a fall, winter or spring reunion in the desert can be an oasis for those coming from cold climates.  Check out http://www.weather.com for a location that will maximize your guest's comfortability.  Then search for venues that have all the accessories you'll need including affordable lodging, easy accessibility, meeting areas, good food and options for local activities and events for all ages.
The City of Palm Springs, the average temperature in Palm Springs, California is 77 degrees this last February.  The Palm Springs International Airport has daily flights from 500 places around the globe.       A plethora of golf courses await all levels of capabilities: activities include shopping, hiking, eating or swimming and relaxing around a gorgeous pool.
Adjacent to Palm Springs are Desert Hot Springs, Rancho Mirage where the famous & fabulous Annenberg estate – Sunnylands – resides. Tours are held daily to Indian Wells, Palm Desert, La Quinta and Indio, each with their own individuality.
Nearby Mount San Jacinto has the largest revolving aerial tram in the world. You will find the town of Idyllwild atop the 10,834 ft. peak with restaurants and lodging along with trails leading to amazing views, www.pstramway.com.
Within Palm Springs territory a 1,200-acre wildlife and botanical park is home to wild animals including giraffes, lions, zebras and more, www.livingdesert.org.  Explore the sand dunes on an ATV / quads with views of the mountains and windmills, www.offroadrentals.com.
29 Palms USMC Air Ground Combat Center Annual Marine Birthday Ball celebrates the birth of the Marine Corps each November worldwide. For our USMC military veterans who live near 29 Palms, don't miss their Annual Military Birthday Ball. Plan ahead and be sure to bring your military ID.
The City of Tucson, Arizona, home of the University of Arizona is a quiet but growing town. Tucson offers affordable hotels, B&Bs, RV parks, resorts, inns, lodges and guest ranches for places to stay.  The Arizona-Sonora Desert Museum showcases the Sonora Desert region, widely recognized as the plushest desert on earth.  Old Town consists of shops in the 150-year old adobe buildings built as a fort by the Spanish.  Tour the Kartchner Caverns, discovered in 1974, which features unique minerals and formations formed over 100,000 years. There are other museums, galleries and parks to keep the entire family happy and busy.  Old Town is open for groups for a real western experience in a 150-year old adobe building built as a fort by the Spanish.
Death Valley National Park, Nevada.  Despite its morbid name, a great diversity of life survives in Death Valley.  There is the infamous Scotty's Castle that is a survival of the 20 and 30's decadence with an unbelievable history.  Take the short tour and learn about this fascinating Scotty.
The view of the diversity of landscapes is incredible.  Hiking or driving in Death Valley will take you to breathtaking views and landscapes. The Narrows of Titus Canyon shown here is an example of some of their spectacular views by vehicle alone.  Visit http://www.nps.gov/deva/index.htm for more information.  Picture courtesy of nps.gov.  Golden Gulch which includes the Red Cathedral; Gower Gulch Loop through Golden Canyon to Zabriskie Point; Natural Bridge Canyon includes a walk through a narrow canyon to a Natural Bridge; Badwater Salt Flat – 5 miles of salt flats; Mesquite Flat Sand Dunes – lovely dunes, some up to 100 ft. tall; Mosaic Canyon with marble walls, and more.
Stovepipe Wells Village is an affordable and perfect place for families.  It has a pool, restaurants and a saloon.  They also have RV and camping facilities and the pool and restaurants are available to campers.  The hotel has a pool, restaurants, saloon, and inexpensive rates for family reunions.